The New Year's collaborative message
I have received wonderful message from everywhere and from so many of you! The challenge I posted on the website was to use expressions with the verb » build » to literally build hope from scratch. It enables everybody to express wishes, to share them. Now is the time to publish them so as to inspire others. It will take all month to publish them, so keep checking the site.
I'd like to thank you warmly and truly for your extensive and inspiring wishes, your hopes and your sharp visions. I trust so much good will and so many wishes are bound to pave the way for a better world.
Please fill free to contact me if you wish to add your own message to our collaborative message.
First messages I sorted out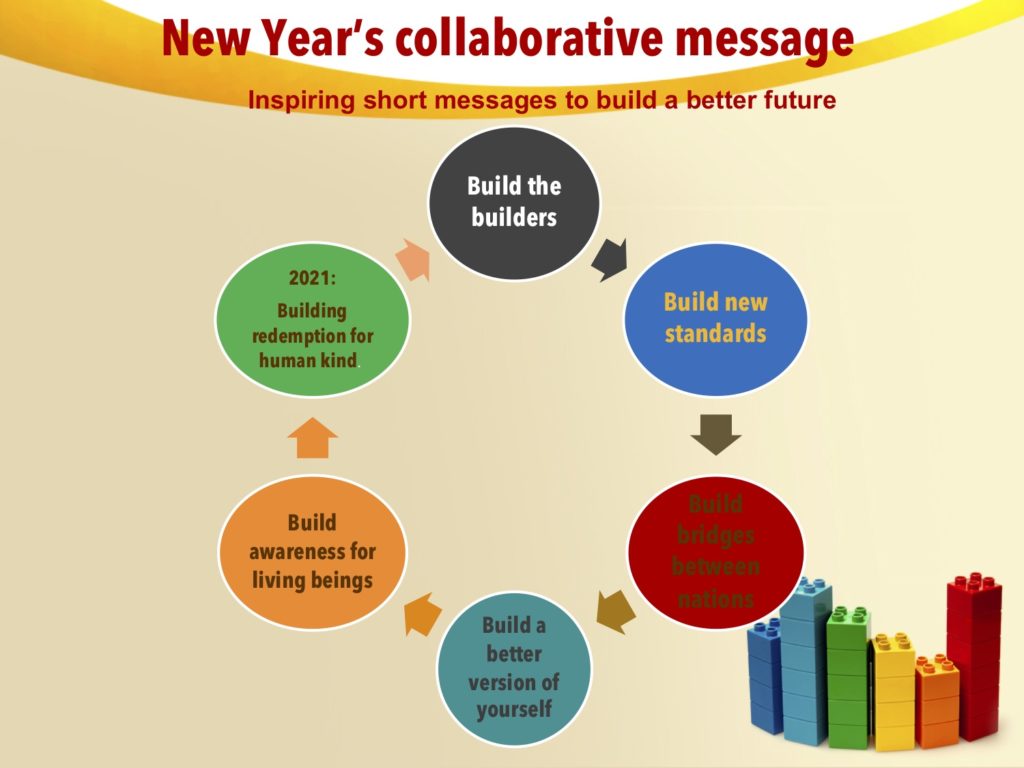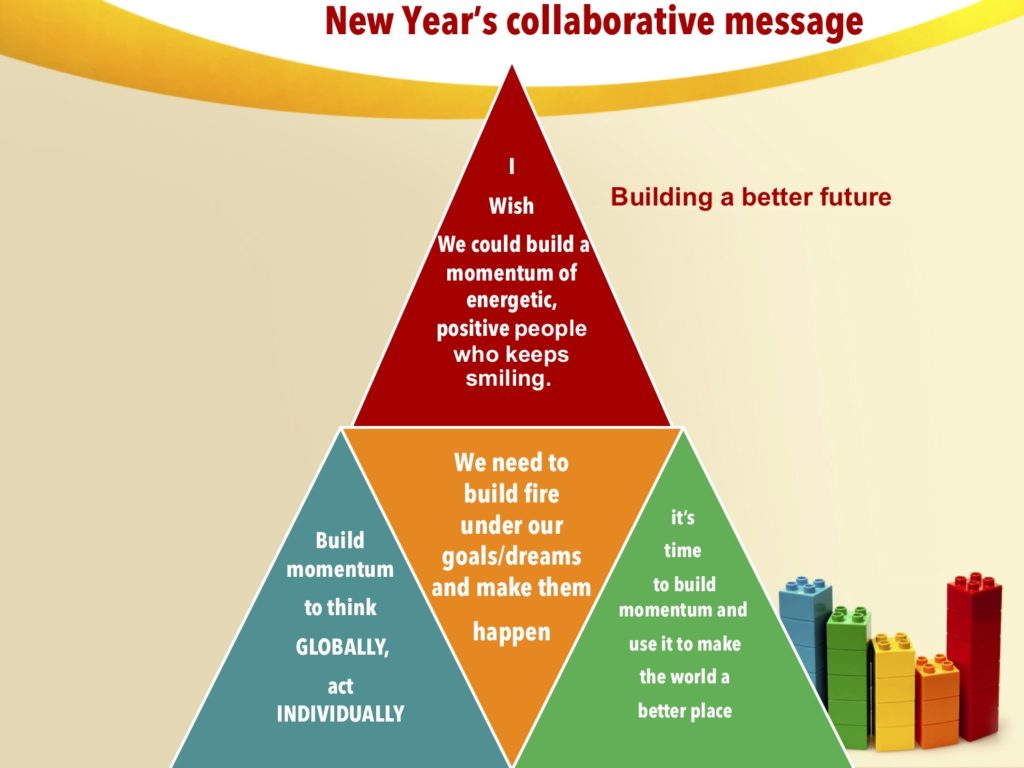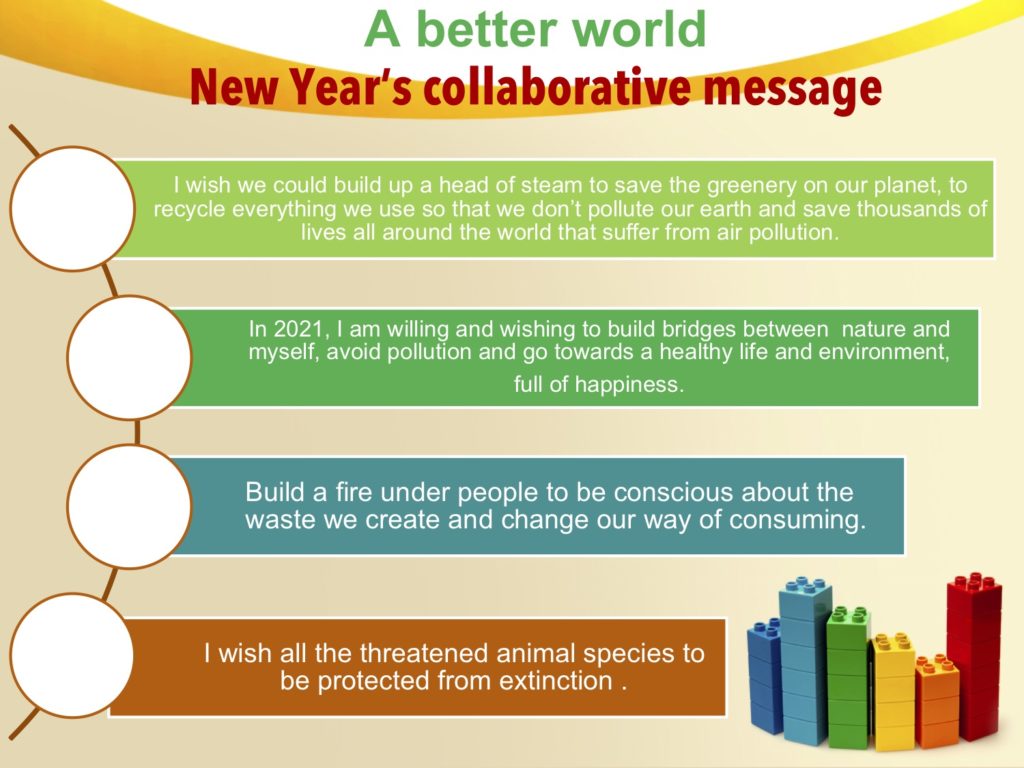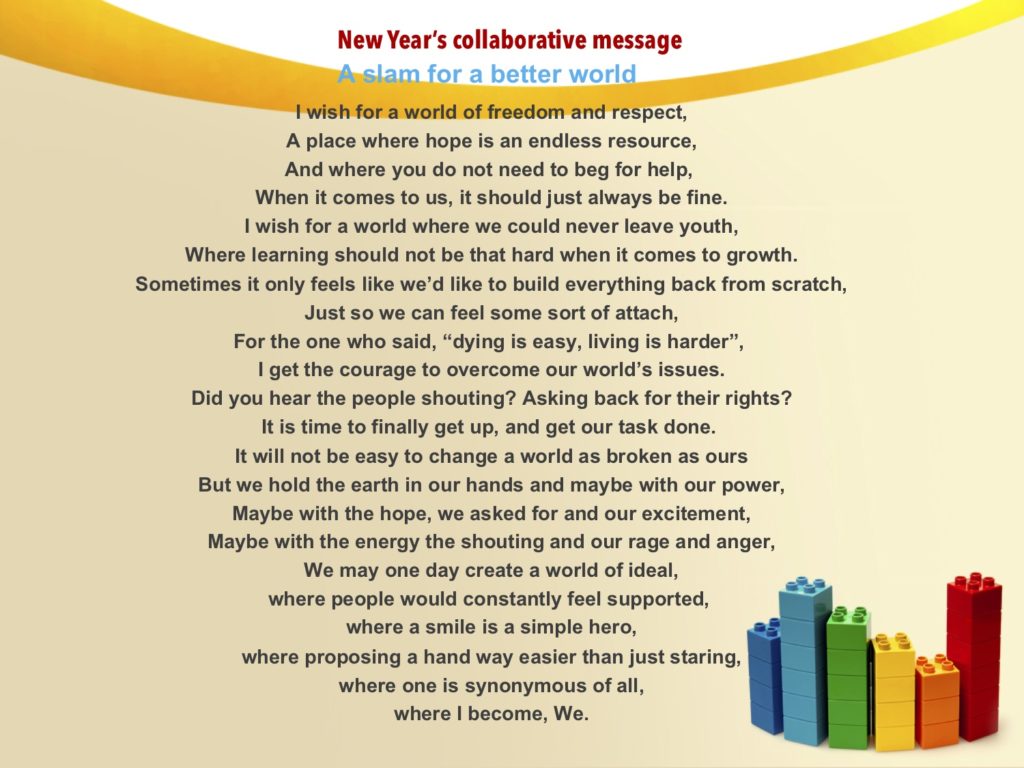 To be continued…